Apartments
Three luxury fully equipped apartments within a closed complex for up to 15 people. The apartments are located on the very outskirts of Mladá Vožice.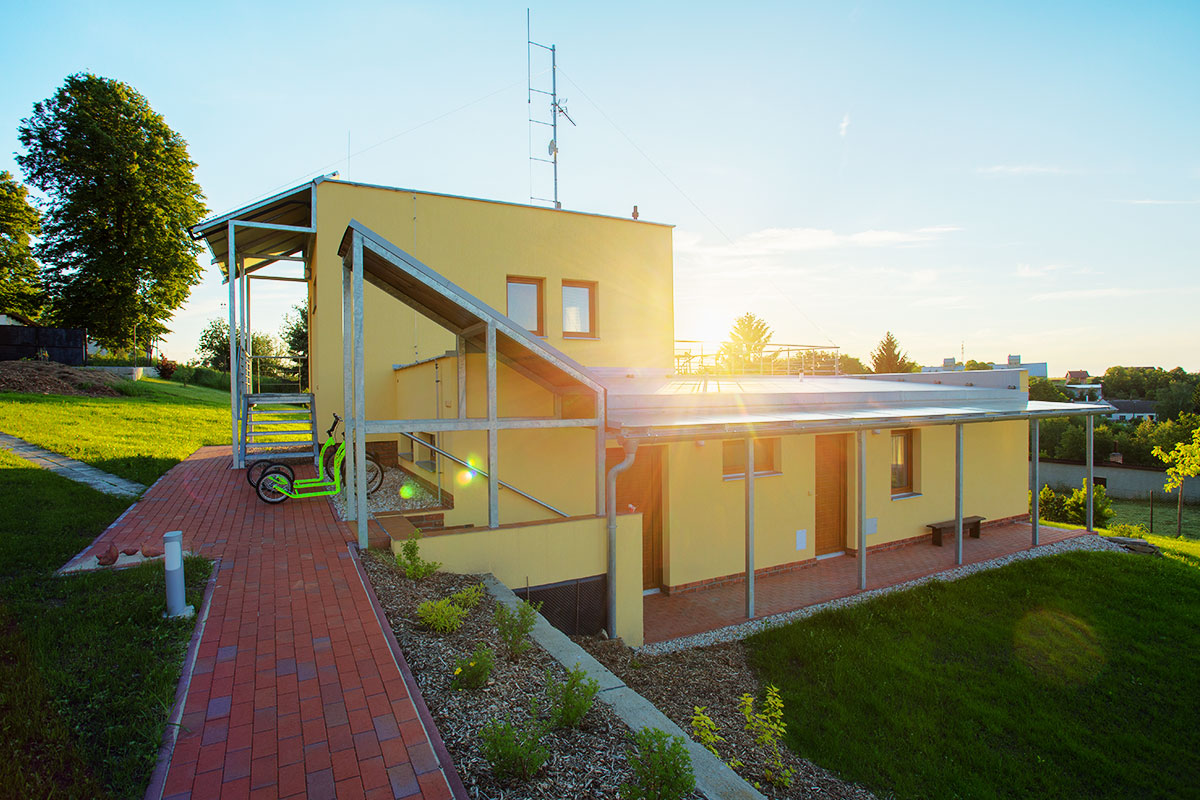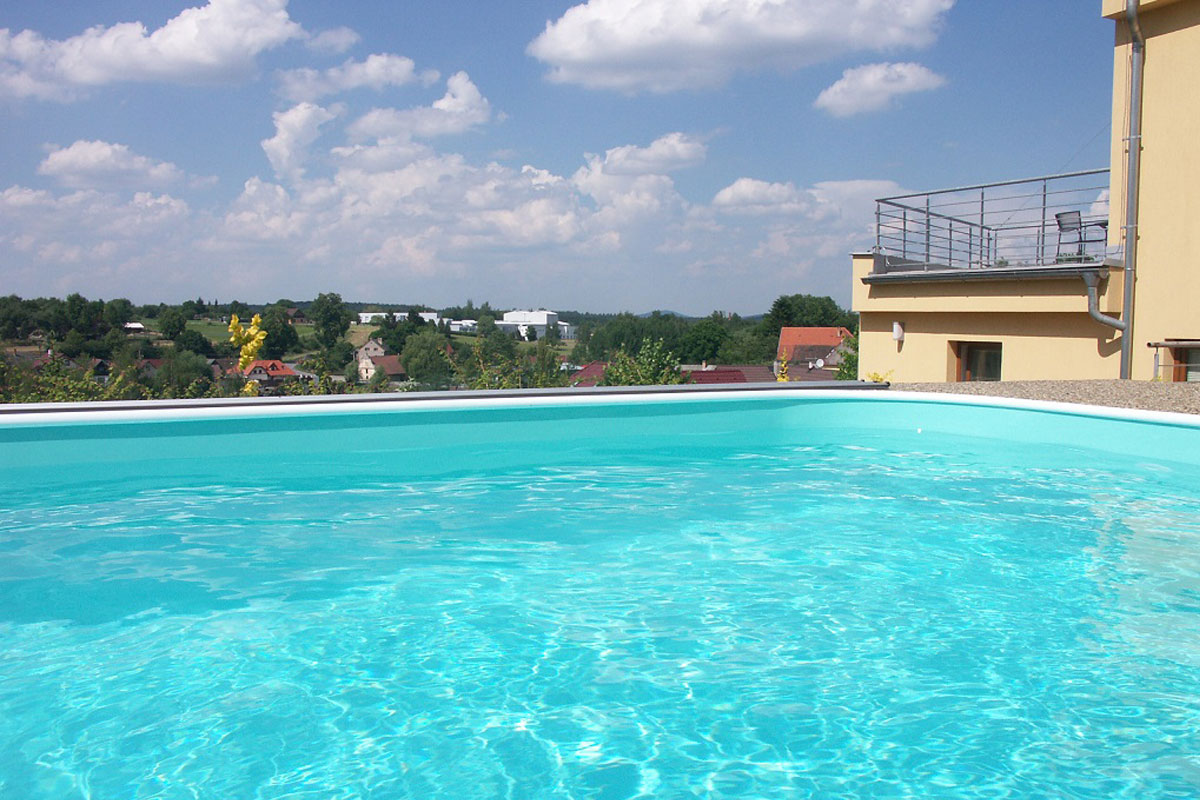 Swimming pool
For relaxation, you can use the outdoor saltwater pool, night lighting, countercurrent and shower and classic Finnish sauna.

Transport
Apartments with a private car park for 3-4 cars, with a storage room for bikes or skis. 83 km from Prague, 20 km from Tábor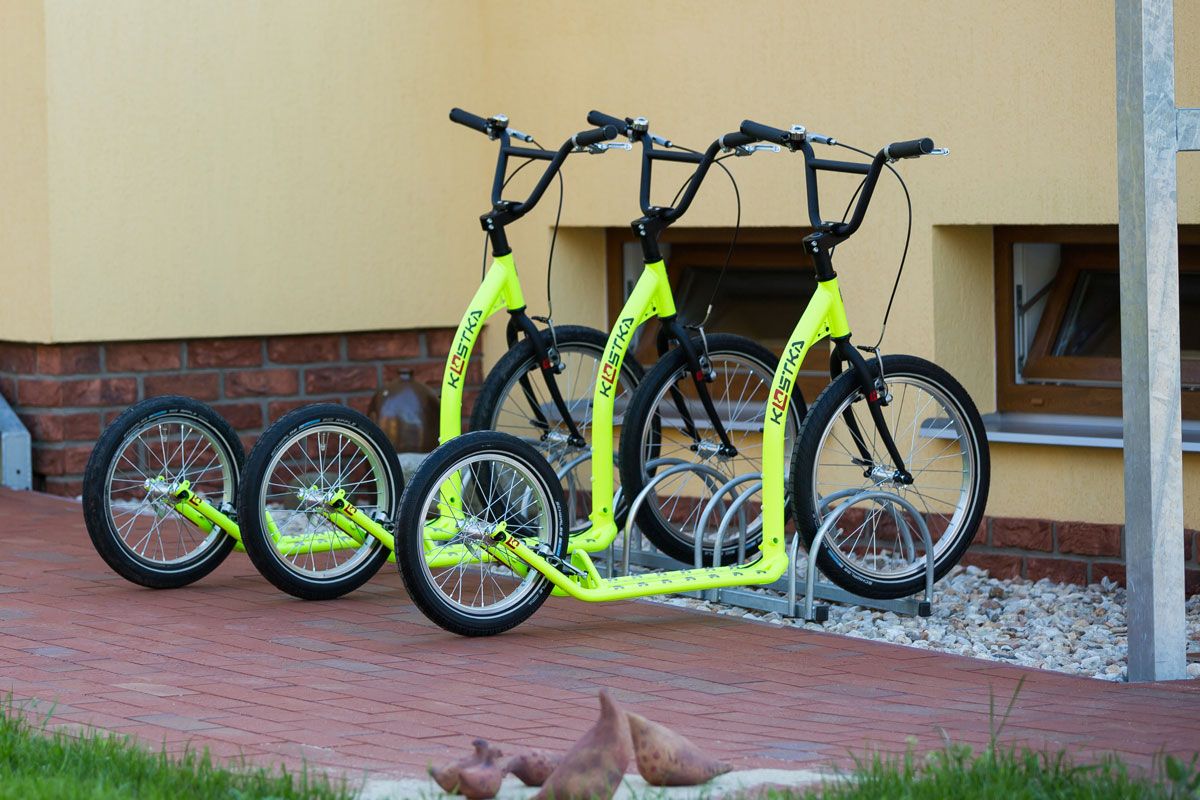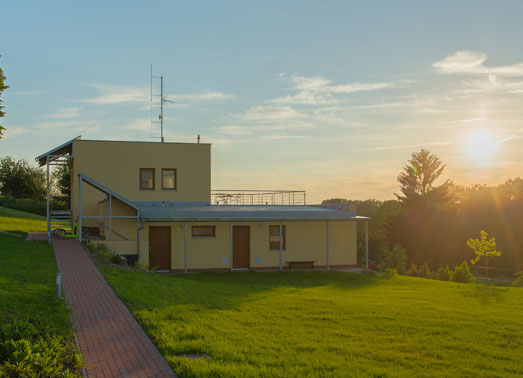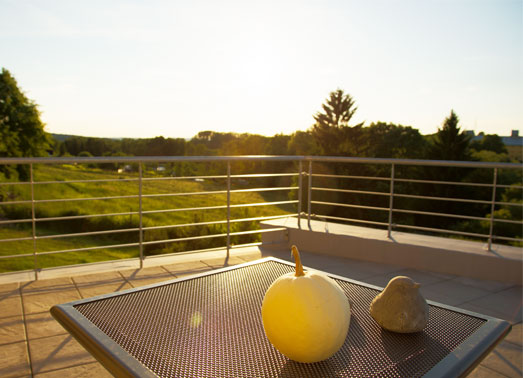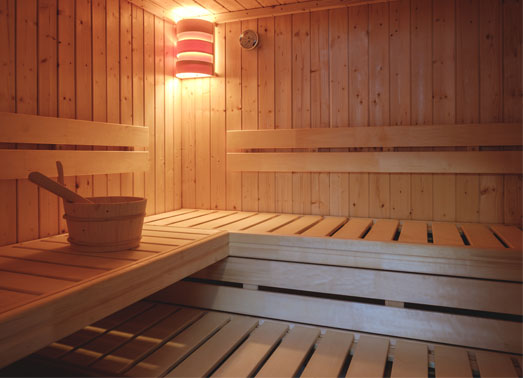 Max. capacity: 15 persons
Traffic connection: by car - parking inside a closed area by bus - bus station is 200 m far from the object
Location: The apartments are located on the very outskirts of the town. All important points of infrastructure (shops, restaurants, pharmacy, post office, bus station) are still within reach of 150 m. Tábor - 20 km, Vlašim - 23 km, Prague - 83 km
Facilities: The apartments are located within a closed complex with its own parking for 3-4 cars, with a storage room for bicycles or skis. There is an outdoor saltwater pool, night light, counter current and shower, and a classic Finnish sauna. Also available is a solid fireplace, grill, trampoline, children's swing, sandpit, rental of children's and adult scooters. Free wi-fi signal is available in the entire complex. The terrace of the apartments is equipped with garden furniture. Central heating with a gas boiler.
Accommodation: Romantic upper apartment with a generous outdoor terrace (... .m2) overlooking at Blaník mountain for 2 people. Apartment on the ground floor is suitable for 4-5 people and apartment house for 4-8 people. These apartments also have their own terraces with outdoor lighting and a seating area. The upper apartment and the ground floor apartment have a separate bathroom with shower and toilet. Apart from a generous kitchen and 2 bedrooms, there are also 2 bathrooms in the apartment house. The kitchen equipment of the apartments is higher standard, apart from the upper apartment there are dishwashers, refrigerators, induction hobs, electric kettles, microwaves, toasters. Both appartments are equipped with kitchen utensils and TV suites. For seasonal stays for a fee an automatic washing machine. Dogs are accommodated only by personal agreement.
Meals: own or in nearby restaurants and pubs
Wellness, entertainment, sports: outdoor pool (see equipment above), a classic Finnish sauna fee. Outdoor grill and fireplace, trampoline, scooter rental. Massages can be booked in advance when booking in advance. In winter, right next to the apartments is tobogganing and ice skating in the nature pond ice. A network of maintained cross-country skiing tracks is approx. 15 minutes by car. Also approx. 30 minutes by car to Monínec mountain. Summer educational trail on silver mining and the "Stříbrná osmička bicycle route./p>
In the immediate vicinity fishing, also mushroom picking-up at the right time. Golf can be played nearby and can also be enjoyed very well. Cebr.cz.
Contact Us
Feel free to contact us if you have any questions